The 127th chicken that Turtle counted on this particular day turned out to be a bird of many words.
Unlike the others, it chatted on and on and on about almost nothing.
The only glimmer of pleasing prose that left the chicken's beak was a fleeting and altogether confusing drop of the words
"I am Batman".
At least that explains the outfit, thought Turtle.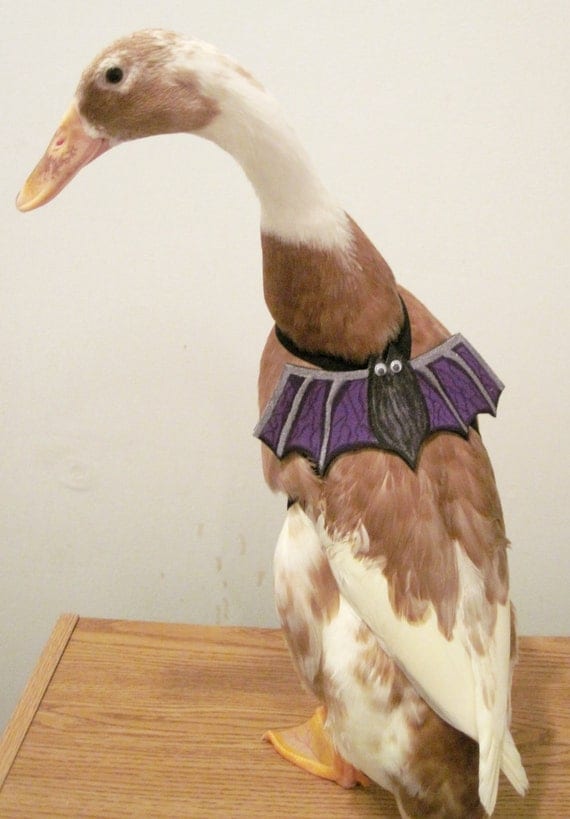 "Bat" Costume for Pet Ducks, Chickens, & Geese
from Party Fowl